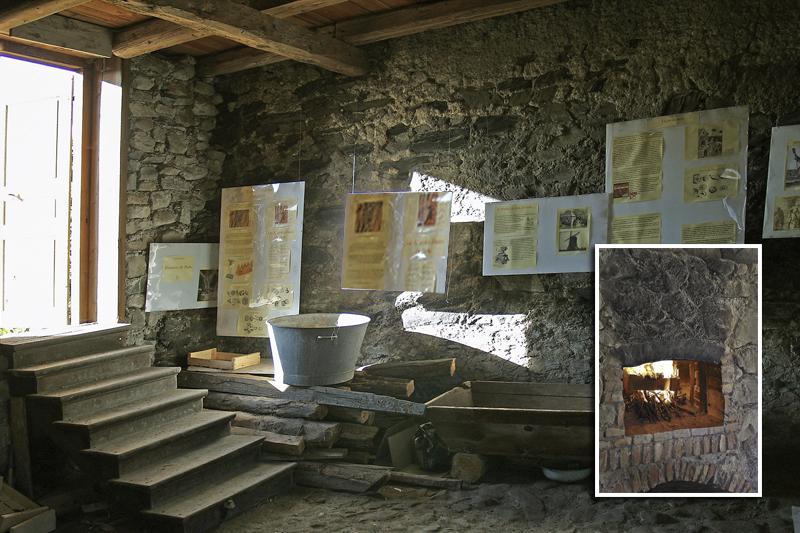 The 17th-century bread oven was housed in a small building (now extinct) that was next to the barracks, next to the barracks. The one you see here, inside the barracks, dates from 1831.
It is necessary to imagine the original soil at the bottom of the furnace, more than one meter below the current level. This explains why the gates of the barracks seem to you so low.
Attention to the head!